Rainbow Digest: September 2022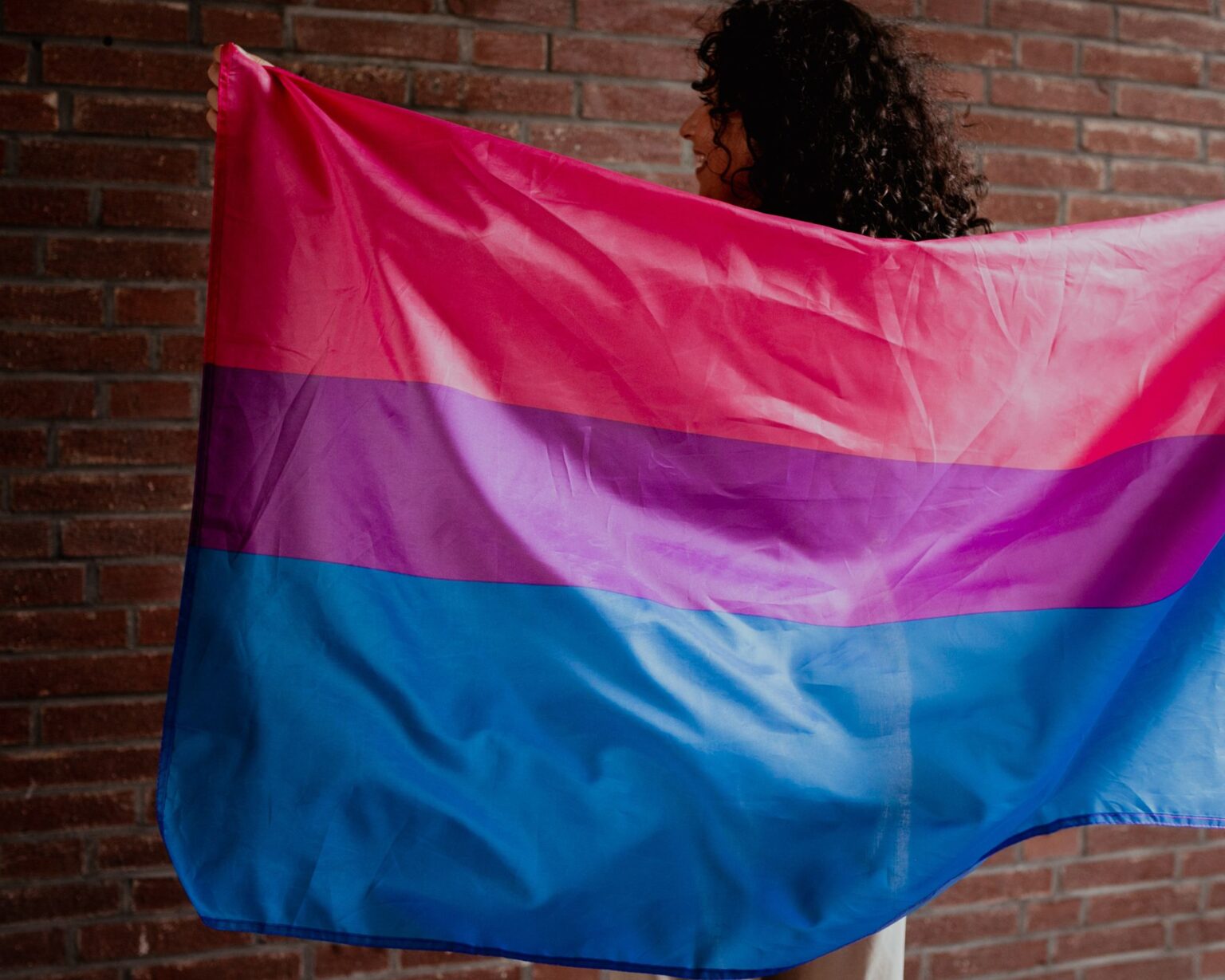 Help transform realities for LGBTI communities across Europe and Central Asia.With your support we can do more. Make change happen here.
No. 324. September 2022. In this issue…
ILGA-Europe
Asylum
Data collection
Employment
Enlargement
Equality and non-discrimination
Freedom of assembly
Hate speech
Health
Hate speech
Notice board
New call for applications: 'LGBTI Communications: Learning Journey Grants'

We have opened a new call for applications to support LGBTI organisations in Europe and Central Asia in strengthening their own communication capacities. The aim of this call is to support organisations that do work on communications with no, or limited resources or capacities, and those that work with/serve underrepresented communities.

Read more and apply before October 30.

 

New briefing on lesbians launched

On 29 September, ILGA-Europe launched a brand-new briefing as part of our Intersections series, which will be released over the coming months, taking a deeper look at the FRA 2019 LGBTI Survey II data and zooming in on specific groups within the LGBTI community. The first report, developed in collaboration with the EuroCentralAsian Lesbian Community (EL*C), focuses on lesbians, and looks into the experiences of lesbians with disabilities, lesbians from ethnic minorities, trans lesbians, intersex lesbians, and more.

Read more and download your own copy of the report.

 

New guidelines to equip journalists covering LGBTI issues

When media reports about LGBTI communities, certain challenges become apparent. While there are many stories about LGBTI people and the things that may shape their lives, there are risks in labelling LGBTI people as 'other' and presenting what happens to them as isolated events, detached from the bigger picture. What happens to LGBTI people impacts our societies at large and showcases the good or bad health of our democratic systems. This is why ILGA-Europe have developed the Guidelines for Journalists, with 'do's and don'ts' on how to cover LGBTI-related news and how to approach and talk about LGBTI people and activists.

Read more and download your own copy of the guidelines.

 

We are looking for Turkish<>English translators and interpreters

ILGA-Europe has launched tender for Turkish<>English translators and interpreters with the intention to create a database of Turkish-English translators and interpreters. Due to the increase in the volume of work to be made available to Turkish-speakers, ILGA-Europe wants to create a pool of translators and interpreters to work with up until 2025. Translators and interpreters whose applications are selected in this tendering process will be added to the database and contacted when needs for translation/interpretation emerge.


---

"Malta should ensure LGBTIQ+ refugees receive adequate international protection"

On the occasion of Malta Pride 2022 and in the run up to EuroPride Valletta 2023, aditus foundation launched the #Safe4All Legal Initiative, seeking to amend Malta's asylum legislation to stop describing countries that criminalise SOGIESC identities as "safe". If adopted, the Bill will allow persons fleeing violence and persecution due to their sexual orientation or gender identity to present their claims in a more effective manner, thereby reducing the risks of sending them to unsafe countries.

Read more about the initiative.

---

Make your voice heard with the EC consultation on intersex persons and their parents

The European Commission (EC) has launched an online consultation to understand the socio-economic position of intersex people in society and the correlation between inclusive legislative, medical, and other policy measures relating to intersex people and their wellbeing. The EC aims to explore experiences of growing up, the healthcare system, education, employment, and later life, among other areas. If you are interested in taking part, you can speak to the research team in an interview (conducted over the phone or on Microsoft Teams) or via a complementary online consultation. You can participate in the research in English, Italian, French, German, Spanish, Polish, Romanian, Hungarian, or Bulgarian and the consultation is open until the end of November.


---

Sexual orientation is not a reason to terminate a contract with a self-employed worker

On 8 September, the Advocate General Of the CJEU issued an opinion in the case of J.K. vs the Polish public broadcaster company TP, stating that discrimination based on sexual orientation in employment is not acceptable under EU law. In 2017, the Applicant and his partner released a video on their YouTube Channel, where they appeared among other members of the LGBTIQ+ community. Two days after the video was posted, the Applicant received an e-mail from his immediate supervisor cancelling his scheduled shifts.




---

New podcast series on EU enlargement process and what it means for LGBTI activists

On 30 September, ILGA-Europe launched two episodes of a podcast series looking at the new wave of accession to the EU and what it will mean for LGBTI people. In this two-part episode of The Frontline podcast, presented by Belinda Dear, ILGA-Europe's Advocacy Officer, we're joined by former member of European Parliament, Marije Cornelissen, Lenny Emson from Kyiv Pride in Ukraine, Anastasia Danilova from GENDERDOC-M in Moldova, Danijel Kalezić, Co-director of ERA, and Katrin Hugendubel, ILGA-Europe's Advocacy Director.


---

Bi Visibility Day 2022: Discrimination and bi people at the intersections

On 23 September the Bi Visibility Day, ILGA-Europe published a blog post about their findings of analyses of the FRA LGBTI Survey data on bi people. Bi people, particularly those with intersecting identities, experience discrimination in large numbers. The survey shows that while 19.22% of bi respondents experienced discrimination at work, this figure is over double for trans bi people of an ethnic minority, including migrant background, at 42.98%. The same goes for 27.32% of bi people with disabilities, 34.43% of trans bi people, 31.12% of non-binary bi people, and 25.62% of intersex bi people.

 

New reports from ECRI on Greece and France

On 21 and 22 September, the European Commission against Racism and Intolerance (ECRI) published reports on their monitoring of Greece and France. In both cases, ECRI calls for clear interventions to tackle LGBTI-phobic violence, bullying in schools, and police mistreatment, and points to the need for intersex-specific protections. About France, ECRI considers that all those who work in or are involved in schools should be made aware of and receive training on human rights, tolerance and respect for diversity, including on LGBTI issues. According to the report on Greece, "despite the national LGBTI equality plan, LGBTI pupils continue to face intolerant and discriminatory attitudes and behaviours in school, including from teachers."


---

EuroPride went ahead in Belgrade despite ban and obstructions

On 17 September, EuroPride took place in Belgrade despite political and administrative obstruction. Several days before the Pride march, on 13 September, the Serbian police announced a ban on the route for the parade, which had already been agreed between the organisers of Pride and the Serbian authorities. Eventually Serbian authorities allowed the march to go ahead on condition of a shorter route. The Pride attracted more than 10.000 supporters and was mostly peaceful, however a number of activists were attacked on their way back from the march. (Photo by Koen Slootmaeckers)


Pride took the streets of Kharkiv in Ukraine

KharkivPride went ahead from 17-25 September as Ukraine regained control of the Kharkiv region and as Russian air strikes continued. The programme of the Pride included many events around the city, including a Metro Pride. On 25 September, the Pride attendees rode the Kharkiv metro and drove through all three lines of the Kharkiv metro, visited 10 stations and made 2 transitions. Two days before the Metro Pride, a car decorated with rainbow wedding attributes drove through Kharkiv in demand of marriage equality in Ukraine. (Photo by Kharkiv Pride)


---

Anti-LGBTI march organised in Istanbul

On 18 September, an anti-LGBTI group held a demonstration and marched in Istanbul, demanding a ban on all LGBTI-related activities. Prior to the event, the organisers stirred hate against LGBTI people through a video promoting the demonstration which was aired as an advertisement on state TV and collected signatures to demand Turkey adopt a new law that would ban what they called "LGBTI propaganda".

ILGA-Europe called on

"all political parties to condemn the march, and on Turkish authorities to ensure full protection for the LGBTI community".

---

Malta lifted ban on blood donations

On 2 September, the Ministry of Health announced to lift the one year deferral period for men who have sex with men to donate blood. The new medical questionnaire for blood donation doesn't have any discriminatory question regarding donor's sexual orientation and the criteria are the same for everyone.

 

Monkeypox: Why global equity must be central to contain the spread and how it can be achieved

Over 18,000 cases of monkeypox have been confirmed in the EU since the start of the outbreak in the region in May. Humanitarian organisations, governments and institutions must join forces and put equity at the centre of their thinking so treatments and prevention measures are available for all. ILGA-Europe shared a blog post about what institutions and governments can do in the fight against monkeypox.

 

Join IGLYO's webinar on monkeypox stigma reduction

On 6 October, IGLYO — The International LGBTQI Youth & Student Organisation is organising an interactive online dialogue on monkeypox and the stigma that often comes with diseases capable of sexual transmission. The webinar will explore the most up to date information on monkeypox and host a representative of European Sex Workers Alliance (ESWA)​ on the unique experience of sex workers.


---

New trans law in Finland has been submitted to the Parliament

On 22 September, the government of Finland finalised their draft bill on new trans law and submitted it to the Parliament for discussions. The draft law foresees the process of legal gender recognition based on self-determination but only for adults. SETA said "Seta considers it very important that the law can be reformed for the most part now, but that the remaining shortcomings can be corrected in the next few years. The biggest shortcoming of the proposal is the categorical exclusion of minors from the reform and it is not in line with the rights of the child".



---

ECOM seeks consultants to assess gender barriers for transgender women in receiving HIV services

ECOM, the Eurasian Coalition on Health, Rights, Gender and Sexual Diversity is looking for national informants for a study assessing gender barriers for transgender women in receiving HIV services. ECOM, together with the Eurasian Women's AIDS Network, is preparing to conduct an assessment to identify gender barriers in accessing HIV services in 15 project countries, which include Albania, Armenia, Azerbaijan, Belarus, Bosnia and Herzegovina, Georgia, Kazakhstan, Kyrgyzstan, Moldova, Montenegro, North Macedonia, Serbia, Tajikistan, Ukraine, Uzbekistan.

Read more and apply before 5 October.

Equal Rights in Action Fund launched a call for nominations

The National Democratic Institute for International Affairs (NDI)'s funding programme Equal Rights in Action Fund (ERA) has launched a new call for nominations for the 5th round of grants for LGBTQI+ organisations. The first step to accessing a grant from the ERA Fund is a nomination from a local embassy representing a country that participates in the Global Equality Fund. These countries include only Hungary, Kosovo, Romania, Serbia, and Turkey from the Europe and Eurasia region.

Read more and apply by 4 October.

ITF is seeking activists to be members of its Grant Making Panel

The International Trans Fund (ITF) is seeking applications from activists to be members of its Grant Making Panel (GMP). The role of the GMP is to review grant proposals submitted to the ITF and make decisions on these grant applications in line with ITF's priorities and principles. The Board will select eight activists to serve as GMP members and ensure diversity across regions, gender identities and expressions, and representation from further marginalised groups within trans communities.

Read more and apply before 10 October.

Application is open for the abortion stigma-busting community groups

The International Network for the Reduction of Abortion Discrimination and Stigma (INROADS) has opened their application window for the Seed Grants to support the healing, well-being, and community care needs of groups to sustain their abortion work and innovative stigma reduction projects that can nourish the abortion stigma-busting community. The Seed Grants are aimed at reproductive justice grassroots groups worldwide who are usually excluded from funding resources and face multiple injustices.

Read more and apply before 16 October.

ENAR is looking for two new colleagues to join its team

The European Network Against Racism (ENAR) has open positions for a Budget & Finance Officer and a Network Communications Associate. Budget & Finance Officer will be tasked with overseeing and monitoring the overall organisational budget as well as specific project budgets, establishing and reporting on projections and financial applications to the organisation's leadership. Network Communications Associate will be responsible for supporting the execution of the communications portfolio and related programmes.

Read more and apply by 9 October.

Astraea is seeking a Vice President of Operations and a Vice President of Strategic Engagement

The Astraea Lesbian Foundation for Justice has two vacancies for the positions of a Vice President of Operations and a Vice President of Strategic Engagement. The Vice President of Operations is tasked with developing, communicating, executing, and sustaining strategic and transformative initiatives for Astraea. The Vice President of Strategic Engagement is tasked with informing donors, institutional partners and the general public about how Astraea is achieving its impact as a feminist fund.

Read more and send your applications.